I promise, this newsletter isn't going to be just about metal bands…
I've really moved on from metal guys. Can't you tell? I'm more into like The National and Olafur Arnalds and stuff these days.
But seriously, I still have a soft spot for good metal and post-hardcore, which IMHO is rare these days. Most of the stuff coming out these days is regurgitation of old sounds. Or whiny. Some of the nostaligia hits me, but only if it's a progression, not just something that sounds like it could have been a banger in 05.
This week isn't all about punk, metal and post-hardcore, but as I was taking notes of the good stuff that came out on Friday, I noticed a lot of it was. I was kind of freaking out in my mind.
"I'm going to scare away the 5 people who signed up for Crocodiles by showing them only metal tunes."
But then I realized, I started this to bring music to people that might push them out of their comfort zone a bit, and that's a good thing. So even if you don't like metal or post-hardcore stuff, I would suggest giving those songs on here a chance. You might even find something you like.
What you should be listening to this week
ALASKALASKA - Bees (Single)
Let's ease into this week by highlighting a track that is a 1/5 on the darkmeter. I've been following ALASKALASKA since stumbling on their track, Meateater. This is another single from their forthcoming debut album, The Dots, which comes out May 3rd. I love their dark art pop sound. I find their sound to be unique. They kind of make me feel like I'm in some dystopian 80's shopping mall. Unpack that one.
I've been waiting patiently for this debut album and I'm very excited to finally have a date for when I can have it my hands.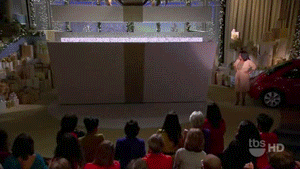 Sego - Sego Sucks (Album)
Getting heavier, with a 2/5 on the tonemeter, we have Sego. Despite what they would have you believe, Sego does not suck. They're an experimental pop band with some technical guitar and bass work, but are still able to just be fun for everyone. Sometimes you get crazy punk breakdowns, sometimes you get anthem-y choruses, you just never know what lies around the corner of each song. All songs are laced with that LA sunshine sound, but with enough depth to keep you interested. I'm pretty positive these guys are going to be a household name soon, so listen to this album now for bragging rights.
PUP - Morbid Stuff (Album)
A 3.5/5 on the punkometer is PUP's 3rd album, Morbid Stuff. Even though I'm a little bitter that my vinyl just arrived today and some people received it a week ago, I'll forgive them for writing another fantastic album. This album is a bit more cleaned up than the last two, which I've had to warm up to, but it's still just as full of anger, frustration and self-deprecation. I'm just missing the heavier in-your-face guitar tones and nastier sounding drums. But production aside, this album is great. I think they're getting lined up to be a staple in Canadian music. Let's just hope they don't go the way of Sum 41, GOB or Billy Talent.
Regardless, I have tickets to see them on May 1st. I'll report back then.
As Cities Burn - Chains (Single)
Speaking of PUP, there were a few times in the new As Cities Burn single, Chains, that I thought I was listening to a PUP track. This is probably a 3.7524/5 on the HxC-o-meter. I've been an ACB fan for awhile now and it's been great hearing new stuff from them again. Chains and their first single, 2020 AD, have both been great and I'm happy with the direction that they're headed. It sounds like an ACB album but in 2019. Some bands that resurface recreate their old sound to try and appease their fans and they end up putting out just subpar music. Not the case here, they are pushing the envelope just like the old days.
Knocked Loose - Mistakes Like Fractures (Single)
7/5 on the pitmeter, this track is Knocked Loose at it's finest. Probably the first track in a long time that actually makes me want to jump in the pit. This song is just solid riff after solid riff. My cousin, let's call him K, introduced these guys to me on a late night drive to get diapers for my kids (my most metal moment ever), and they just blew me away with their old-school hardcore sound. Mistakes Like Fractures is the title track of an EP that comes out on May 10th. I'm more excited for a sophomore album, but this will tide me over until then.
Periphery - Periphery IV: HAIL STAN (Album)
Yes. Stan. Not Satan. No need for Satanic Panic here.
This album surprised me. Periphery has always been on the … periphery … for me. I've appreciated their tunes, but nothing of theirs has really been truly standout for me. Then I open this album on Spotify and see the first track is almost 17 minutes, scoff and hit play. My eyes widen and I text my cousin, K:
WHAT HAPPENED TO PERIPHERY?
Which I then followed with praises about the new album. After he gave it a few listens he texts back:
I'd give the whole album an 8.
Which is high praises coming from K.
This album is a fresh twist on the post-hardcore/djent/technical metal sound. There are a couple track I could have done without. For instance, you can skip the songs It's Only Smiles (more poppy than A Day To Remember's Bad Vibrations) and Crush (c'mon, it doesn't even have guitars) and come out with a better sonic experience. Otherwise, I've been totally blown away with the ideas in this album. It's unlike anything I've heard. If you remove those two tracks I mention above, you'd have a solid 5/5 on the breakdownmeter
Music News
The Raconteurs detail new album!
I love Jack White. And one of my favorite ventures of his is with Brendan Benson and the rest of the gang in The Raconteurs. I was so excited to hear that a new album would see the light of day in 2019, and now we finally have some more details! The album is going to be called Help Us Stranger and will be released on June 21st. You can pre-order the record through Third Man Records' Vault subscription. It's this month's offering so maybe people who pre-order will get this in May ahead of the release? One can hope.
Artists you should know about
Adia Victoria
This lovely woman writes some seriously good music. Her second album, Silences, was released back in February and has me wanting more. If you like artists like Emily Haines and the Soft Skeleton or Autolux, Adia is one to watch. Her melodies creep around you while you try to pull apart the different instruments and her heavy lyrics. In an NYT article she says she "wants to make the blues dangerous again", and I can definitely feel this. Her sound and lyrics both have a southern gothic feel to them. This album will probably be in my top 10 at the end of this year, and I'm interested to see where her career goes next.
Pickle Darling
Lukas Mayo, who goes under the moniker Pickle Darling, released his debut album, Bigness in January, and it's a great introduction to his sound. His twee / bedroom-pop sound absolutely captured my ears the first time I heard it. There are definitely nods to The Postal Service, and some older indie pop bands, but he also just has his own sound. His song Rinse Spin Cycle / Nicolas Cage has been a favorite of our family car rides since the album came out. His music is starting to get a lot of notice in his home country of New Zealand, so hopefully we'll hear more from him!
Conclusion
So? What would rate this issue on a scale of 1-5 crocodiles? @ me.
Hopefully your ears aren't burnt out after this one and you'll come back for issue 3!
Don't hate me,
Harley